Wes Montgomery's Process
I love Wes, and today I found this video by following a very enjoyable crooked internet path: I was on TK Smith's website (GREAT guitar builder), and he had just posted a video from Whit Smith's (great guitar player) youtube page, and when I looked at Whit Smith's page I found that he had uploaded this great Wes video. It was so great I had to share it here. Wes is so fun to watch. Mr Natural and super relaxed, and always smiling. The "process" is Wes teaching his tune to the band. And check out mr relaxed at the ~ 11:40 mark where during the brief drum solo Wes has plenty of time to light a cigarette. Thank you internet.
I hope you enjoy watching as much as I did.
Miles Jensen
Plays the Boathouse Collective
Costa Mesa
Miles is a great young player, and is a Whittemore archtop player. Miles texted me about this gig — which is only 2 miles from my house — so of course I went on over. Quartet bandmates: Nic Gonzales (bass), Malila Hollow (piano, vocals) and Kai Kaner (drums). I got to hang out with these fine musicians after their set. Great playing cats!!
Miles holds BA and Masters degrees from USC's famous jazz program where he studied with luminaries Bruce Forman, Pat Kelley, Frank Potenza and others. Miles plays a beautiful blonde: Whittemore Kalamazoo K165C with floating Armstrong pickup and mahogany neck. THANKS for the invite Miles — great to catch up!!
Hanging out at the Lie-Nielsen Tool event
San Marcos, CA
I love great tools, and believe in continuing education. The Maine company Lie-Nielsen makes some of the best hand tools. I spent a whole day at their "tool event" in SanDiego and was able to try their entire line of fine tools and their three tool advisors essentially gave a day long hand tool seminar. The immense almost 30″ No. 8 jointer plane (photo) is an amazing tool when razor sharp and adjusted. The full blade width shavings are translucent thin and weigh a feather. Of course I bought one……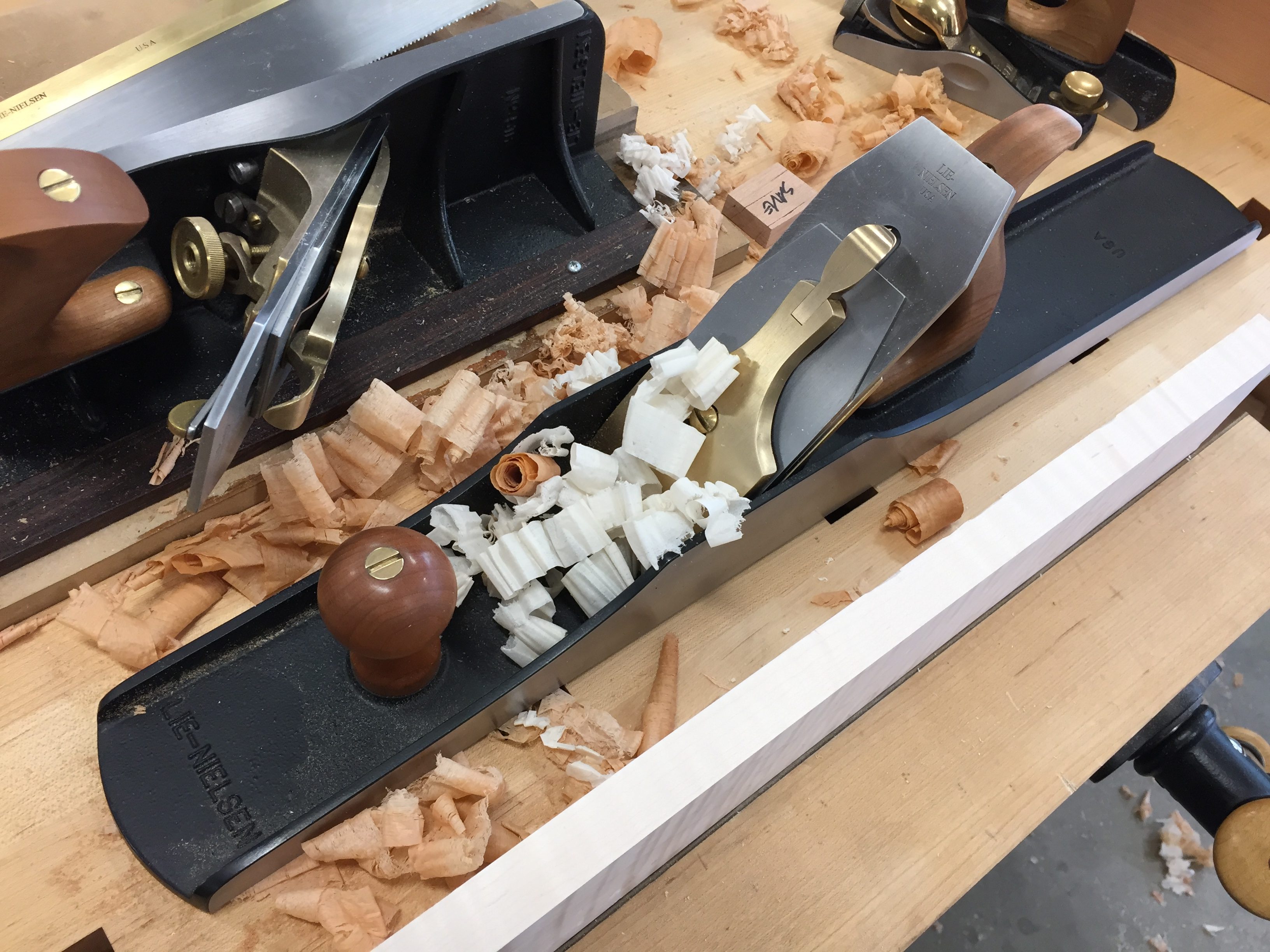 Flamenco Builder David Macias
Central CA
Around Easter 2017 I had the pleasure of visiting David Macias — a well known Flamenco and Classical builder. David is in his 80s and still going strong, and is just one of the nicest people you will meet. David trained in Spain and has been building since the 70s. He gave me a day long tutorial in how he builds his guitars (in the "Spanish" style), and was kind enough to sell me some of his secret stash of 80's era Brazilian Rosewood, German Spruce, and some excellent hand tools. THANKS David!!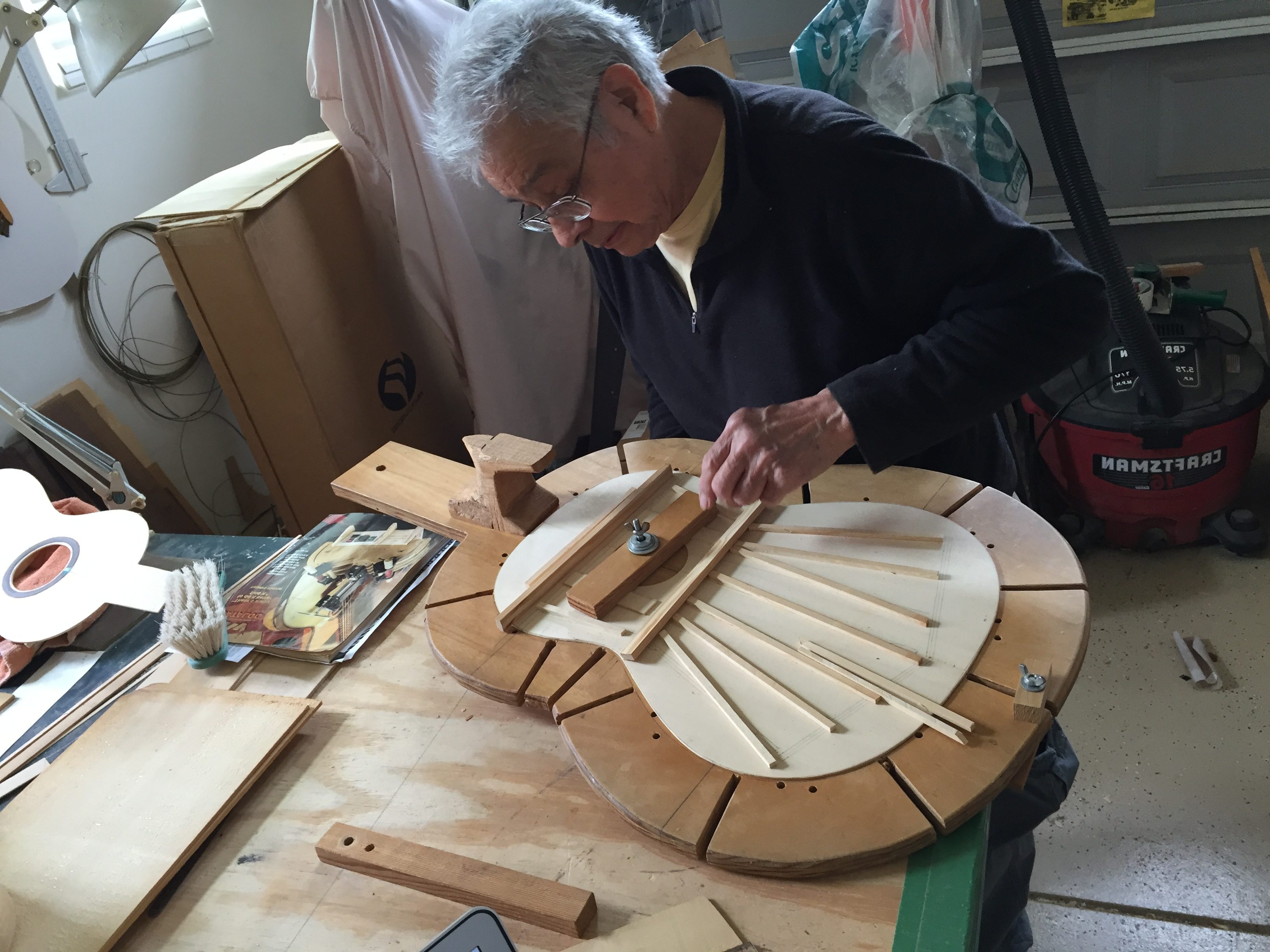 The love of woodworking
Costa Mesa
Wood and music are two things I love. I love my wife too……
Guitars are fun, but amps are cool too. I have made a number of cabinets for Fender black face amps, for the purpose of using different speakers than can fit in a vintage amp. I also love hand cutting dovetail joints, so this makes it fun to build amp cabinets. Photo shows 60s Deluxe reverb in a cabinet built to fit Wes' speaker: the 15″ JBL D130. And next to it is a cabinet in the white for a Princeton to get a 12″ speaker for a 60s Princeton head, and the finished product came out great. Life is good!!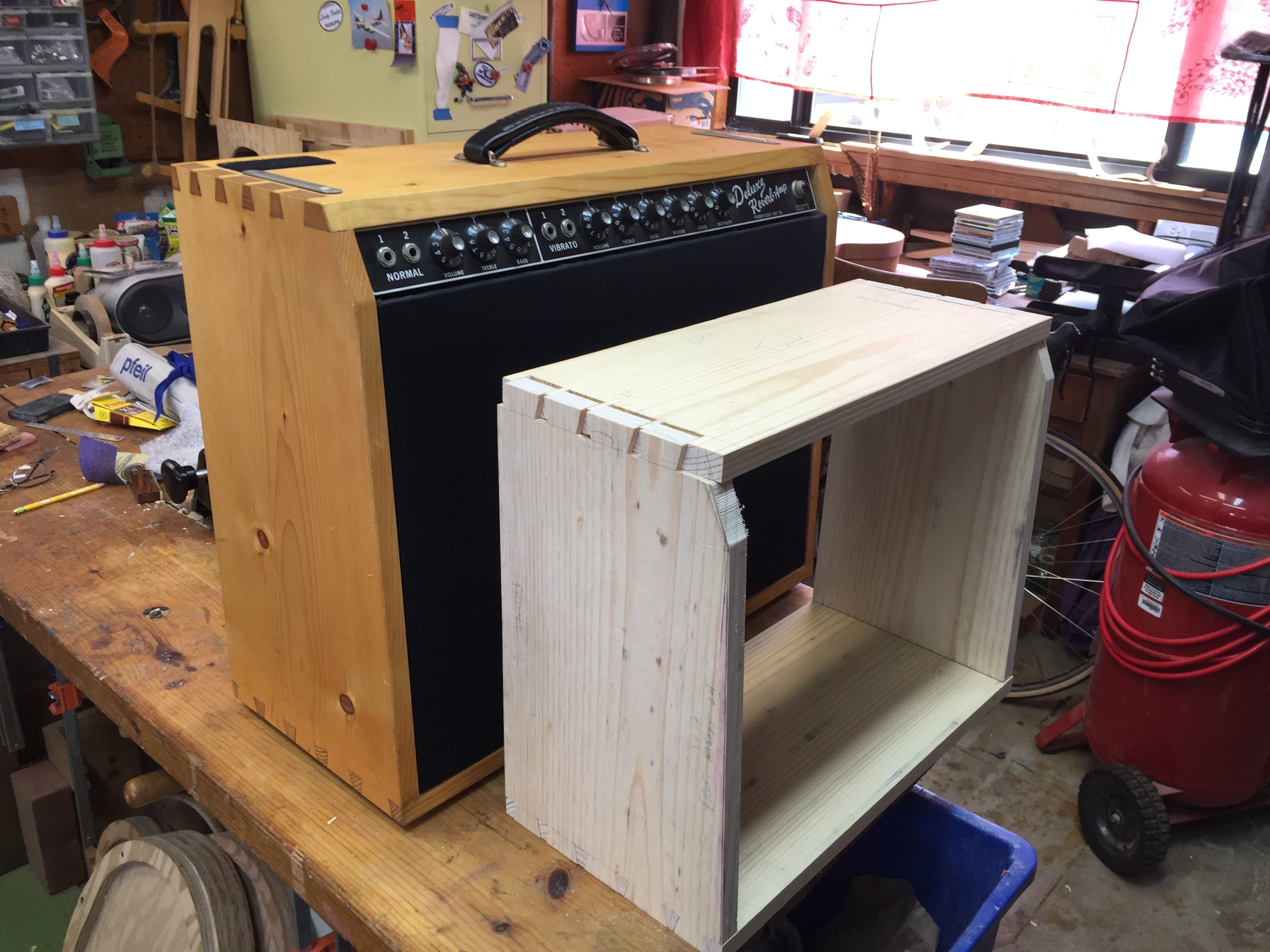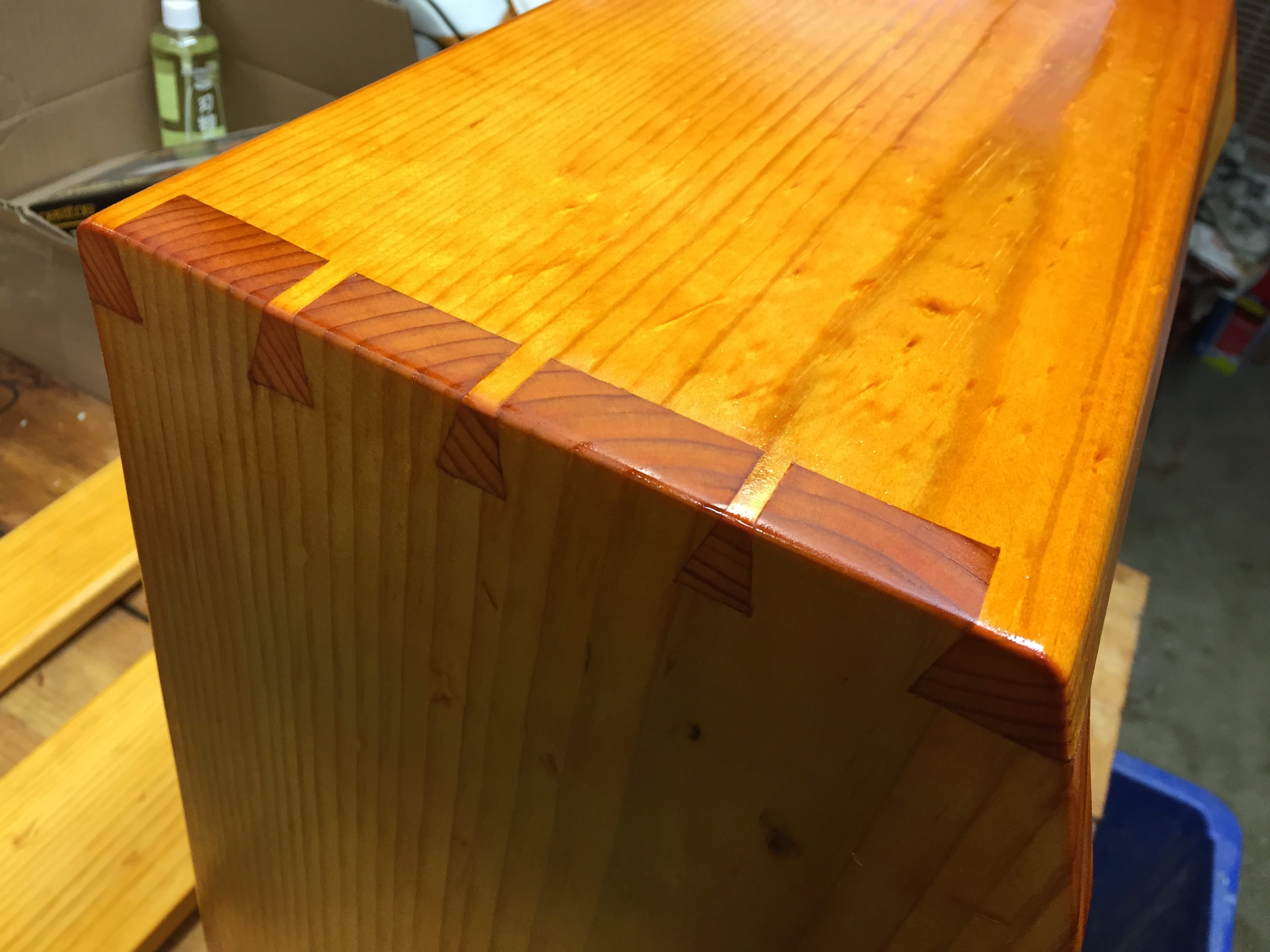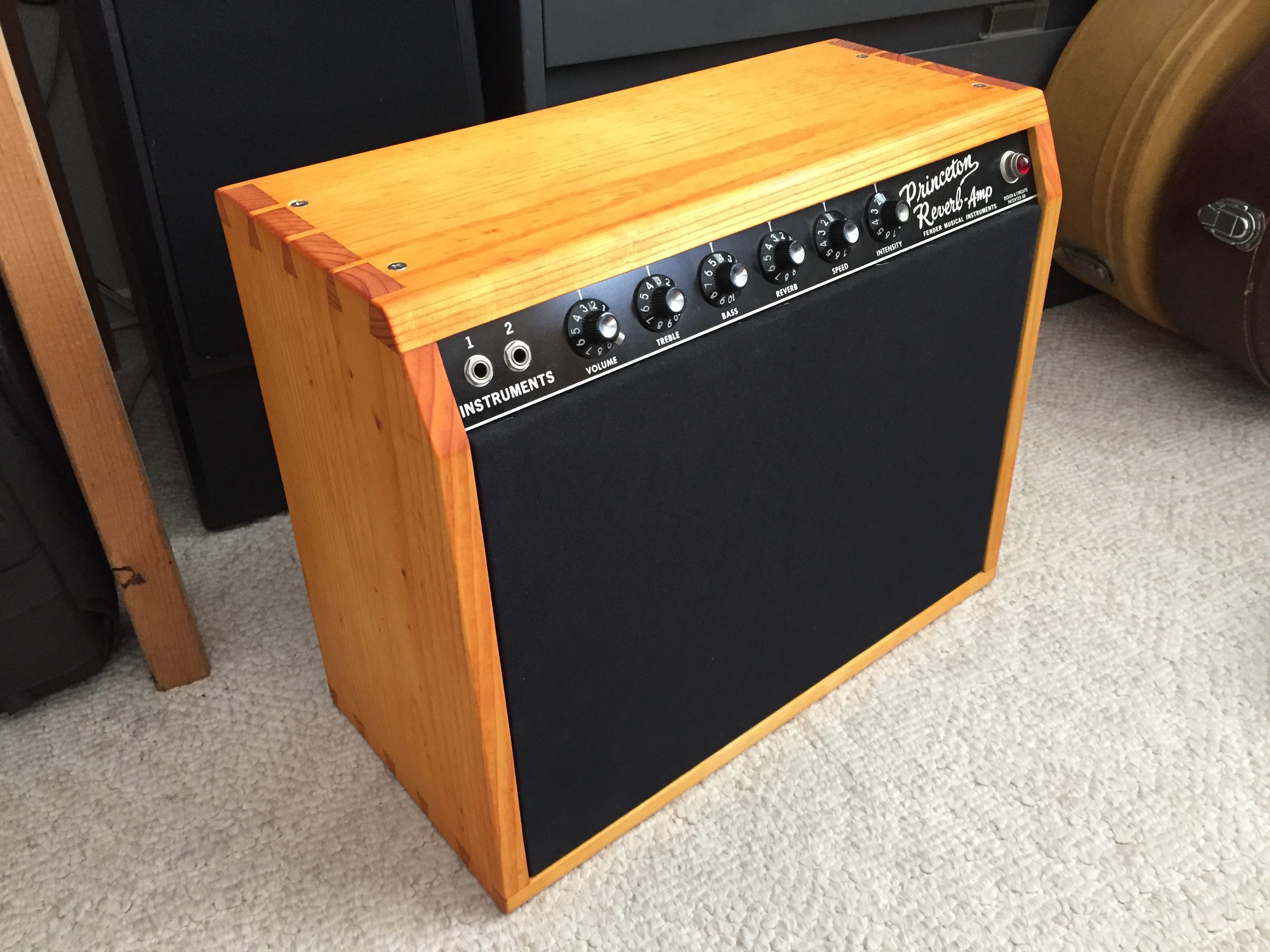 Guitars have Birthdays Too
Neck Body Day
When building dovetail neck guitars I always consider the birthday of the guitar to be the day that the neck is glued to the body. WAAAAAAAAAA says this beautiful baby Kalamazoo — who clearly needs some nurturing and love before being sent out into the world to fend for herself.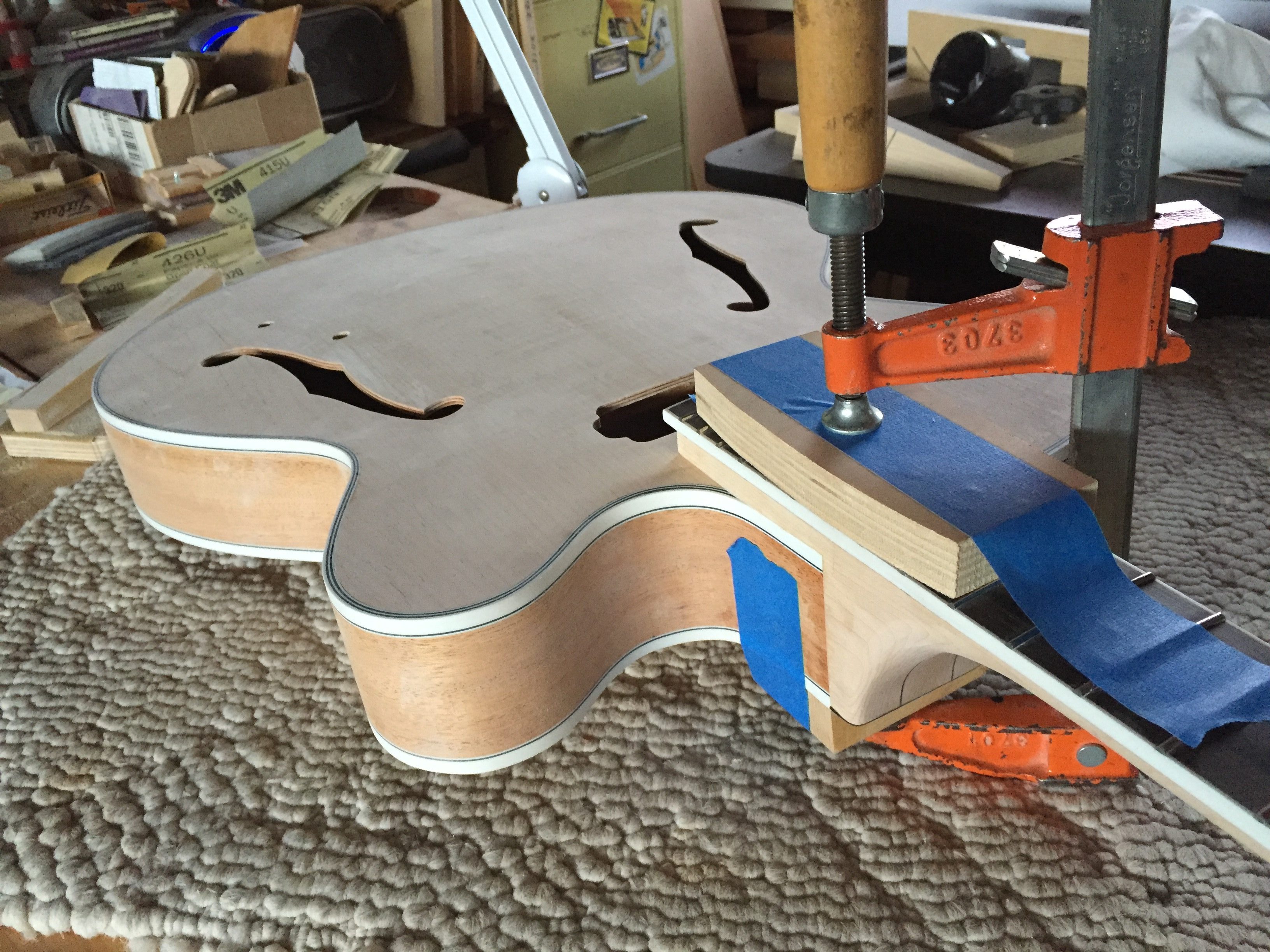 Barry Zweig
BZ Custom at John Pisano's Guitar Night
Barry Zweig (playing the Whittemore Barry Zweig Custom thin line guitar) with John Pisano the host of the incredible "Guitar Night" (now in it's 20th year of monthly gigs!). Thanks for everything Barry and John!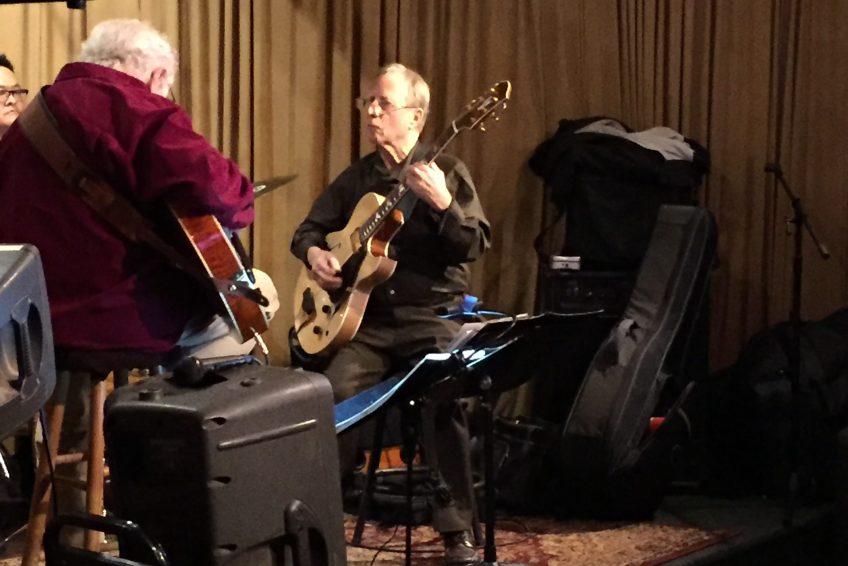 Barry Zweig and Shane Savala
A pair of Kalamazoos
Barry and Shane played this fine pair of Kalamazoos at their gig at the Federal Bar in Long Beach. One K165C (carved, sunburst) and one K165L (laminated, blonde). Love these guys. THANK YOU GENTLEMEN!!
Ned Whittemore
CrownVic at the Harp Inn, Costa Mesa
Yours truly playing translucent white Whittemore S-57 with super flame maple neck at the Harp Inn. It is a luxury to be able to play the world's finest guitars………at the world's best Irish Pub.
Get out and see some live music TODAY!
Bruce Forman
USC Professor Trio in Culver City
Bruce teamed up with USC Music Department / Jazz and Studio Guitar Program faculty Frank Potenza and Pat Kelley (both not shown….) for a rousing guitar extravaganza. Bruce playing the Whittemore K165C with floating Armstrong PAF. THANKS Bruce!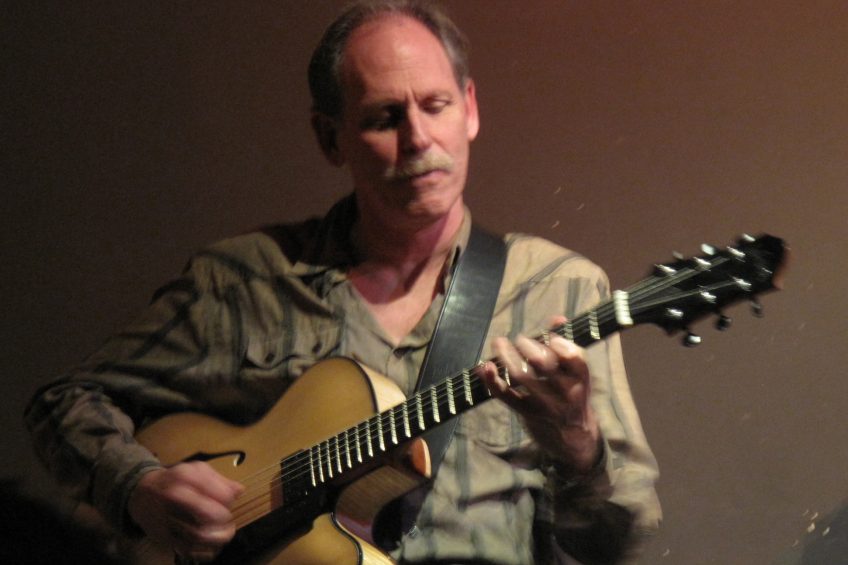 Bruce Forman
Kalamazoo K165C – floating Armstrong PAF
Beautiful photo of soulful Bruce playing "Buttermilk" in Seattle. (Bruce likes to name his guitars…..). THANKS Bruce!